World's best website, created with .
Get one for yourself too.

A site dedicated to the games created by the Solo Indie Developer, who just so happens to be named Ryan
My Name is Ryan Saunders. I was born on 1979 in Hamilton Ontario. I attended Mohawk College in 1997 for computer science software engineering.

I am a hardcore gamer, and indie developer. I know at an early age that my love for video games was something I had to pursue in some way.

The sad reality of the time in 1999 when I was applying for Co-Op jobs as part of my college term, is that there were no game related opportunities.

I still loved to program and work with computers, but I eventually gave up on the idea of making games. At the time the idea of a "solo" game was absurd, even making the engine alone would of been a big undertaking.

I ended up working in the industry, but not with games. Eventually, after many years the lack of creativity in what I was doing drove me to hate my job. I did a few other programming jobs, but ultimately was never happy, and eventually left the industry to pursue other options.

Fast forward several years to about 2015, and the night I saw a video of unreal engine development.

My mind was blown. I saw a beautiful visual scripting language that made me nostalgic of my love for early visual basic. I saw who easily you can integrate both c++, and blueprints. Most of all I saw the sure power available to you out of the box with the engine. Even more so, I saw my dream games I have had in my head since I was a child, could actually be a reality.

That night I began to do tutorials one after the other like a man possessed. A few side scrollers, and endless runners later, and I was hooked.

It was at this time that I decided to cash in everything I could, and start working full time on ue4. I began to make small projects, and game jam submissions. Eventually I made my first commercial release in 2019, as well as countless non finished projects. I then began work on my first big game "Game Dev Masters" which is set to be the deepest, most complex, and competitive tycoon game of all time.

Below is a list of my works, as well as places to download / play / buy / read whatever you want to do to show support is incredible, thank you for taking the time to check me, and my games out. ryan_d_saunders@hotmail.com
Platform: PC
Release Date: Early Access June / 03 / 2021
Full Release: Uknown
Cost: $15 USD
Store Page: Steam Store
Press Kit: Press Kit
GDM Reddit: Reddit
Technical Demo Page: Itch.io
Reality Matches Guide: Guide
Demo Is available on Steam Store Page
It's time to become the Game Developer you always wanted to be. Make use of a large array of features, and player skills to create stunning 10 / 10 games. Compete with and eventually acquire other dynamic Ai Studio's. Raise the talent of your team and studio's in an effort to dominate the market.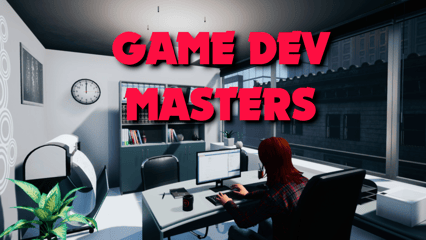 Ever wonder why only earth has life out of all the planets we know of?
You are about to learn the answer as the world thaws and an old enemy is revealed.
Manage a base by adding rooms / assigning workers working towards your ultimate goal of reaching 100 workers to enable you to launch the dooms day device.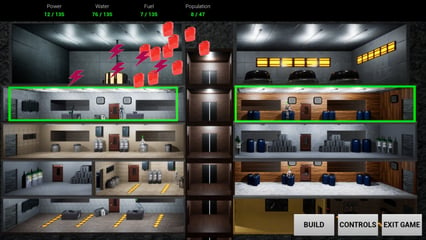 In this management simulation, you will need to sort incoming minerals into their correct forges. You start by hand with one machine line and sort minerals by hand into there correct ratio's for bricks. Then you deposit those bricks to increase your day's income. As you progress you will unlock additional machinery to scan and auto collect minerals from a line, allowing you to expand into additional lines. You will need to repair machines and drink unreal energy drink to keep your stamina up. Low stam will cause you to move slowly and throw weakly. Eventually you will work towards full automation with upgrades and additional machinery, allowing you to make millions and hopefully pay back the loan you received within time or else..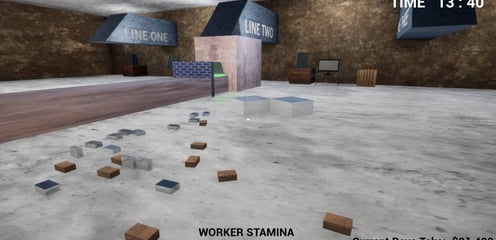 Platform: PC
Release Date: August / 20 / 2019
Cost: $3.30 Cad
Store Page: Steam Store

Its time to learn the truth about reality, and serve our creator as his champion in the games.

This game has a very special personal meaning for me. It was my first commercial game, even though I never attempted to market it. It was a project to help me learn about shipping a game, integrating with steam features, and to finish a full game.

It is nothing that special, but it has a unique story and a run time of about 3-6 hrs pending skill. It jumps genre's it goes off the rails in parts. All in an effort for me to increase my learning, and in that way this game was a massive success.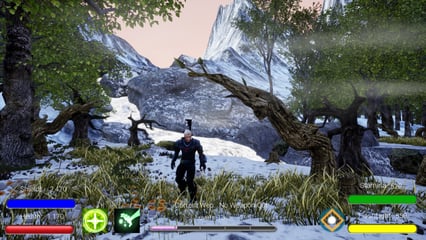 This is an escape room game that I made for a game jam hosted by Ryan Layley Games. It is pretty simple, and pretty fun. Do you have what it takes to find the clues, and escape?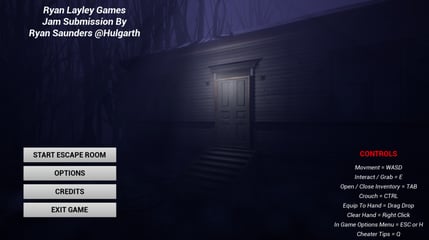 I also do tutorials and other kinds of stuff, as well as I play all the big AAA games I can get my hands on. Connect with me on any platform, and please give feedback on any of my games. I always aim to improve.